The MacBook Pro 13 was the only so-called Pro machine to get the new Apple-designed M1 chip and it's used it to outperform its Intel-powered predecessor in more than a few tasks.
The 8-core CPU and 8-core GPU Apple M1 helps the MacBook Pro 13 to build code in Xcode up to 2.8x faster than the Intel 13-inch Pro, also render a complex 3D title in Final Cut Pro up to 5.9x faster, perform ML tasks up to 11x faster and play full-quality 8K ProRes video in DaVinci Resolve without dropping a frame. Apple hasn't specified whether they compare to the quad-core or the dual-core 13-inch MacBook Pro – devices with vastly differing GPU capabilities.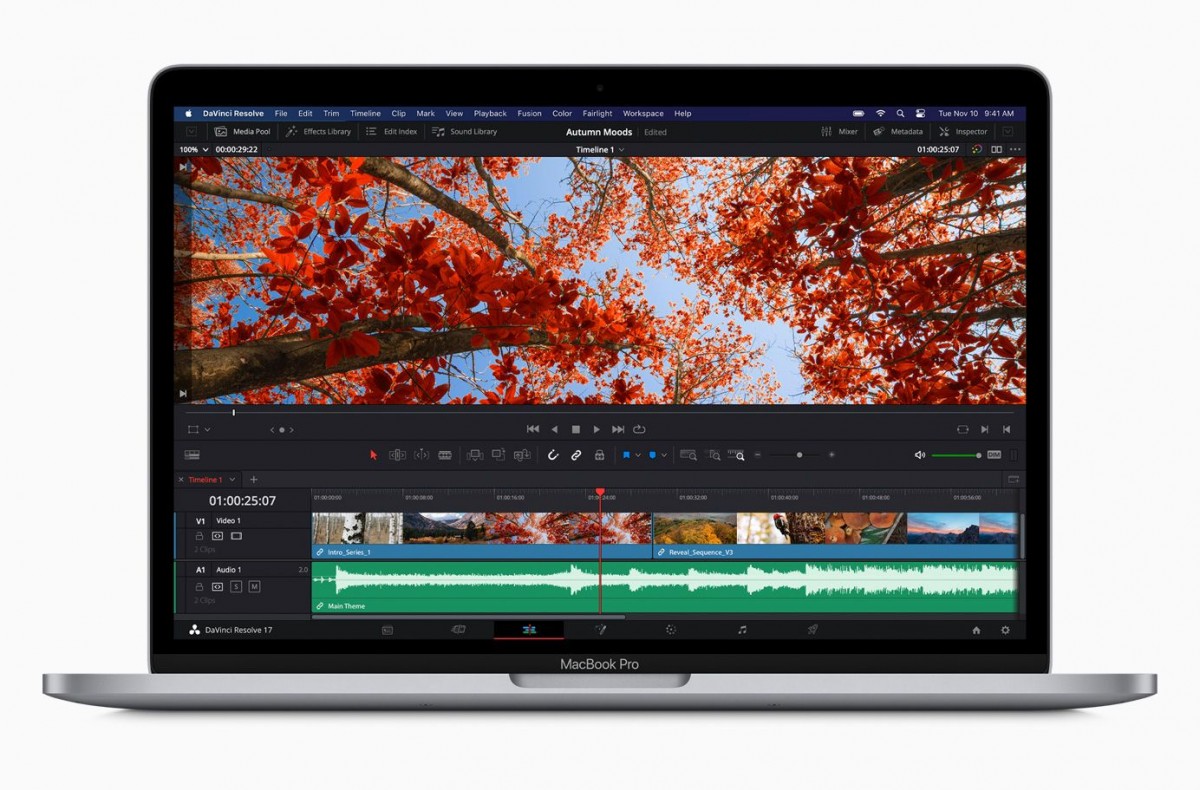 But a much more interesting comparison would be between the M1-equipped MacBook Pro 13 and the M1-equipped MacBook Air. Naturally the chipset is the same, but the Pro has a cooling fan, whereas the Air is fanless. That alone could prove a major difference in performance. The Pro boasts a touch bar, a brighter screen (500 vs 400 nits), better stereo speakers, higher ("studio") quality microphones and better battery life.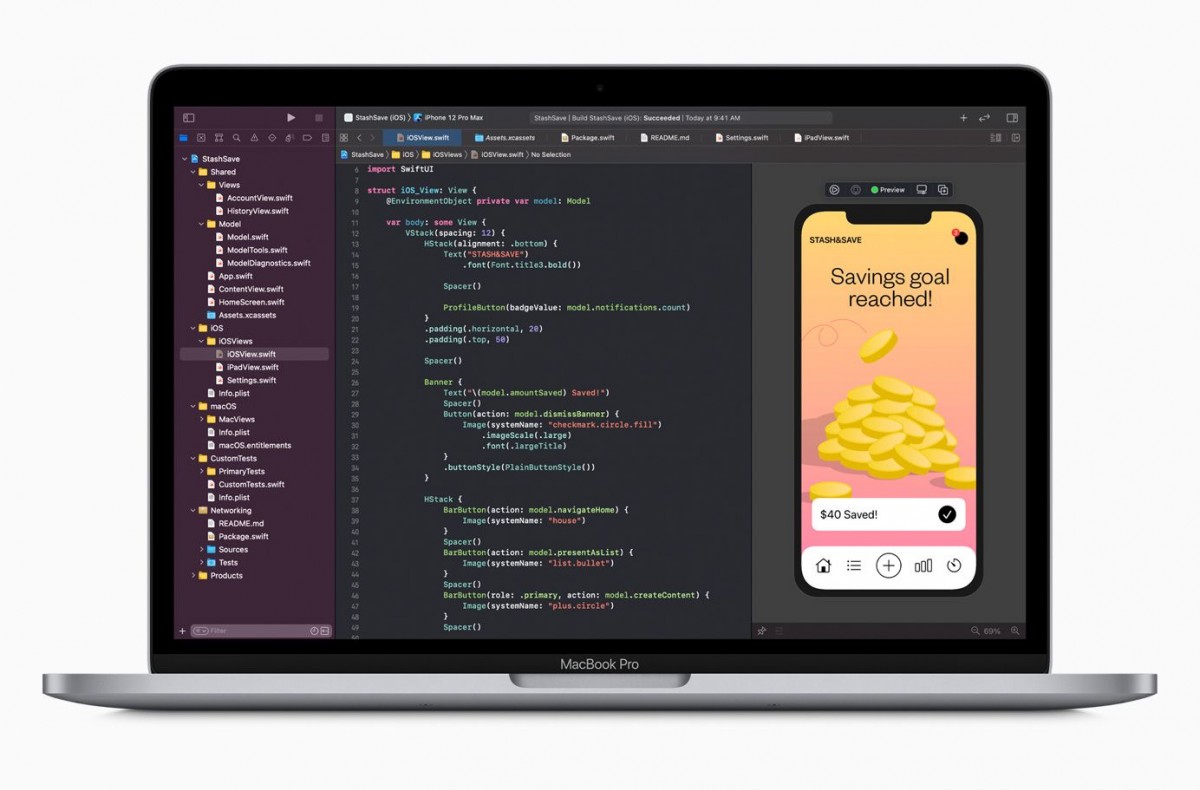 Battery life on the MacBook Pro 13 is actually the best on any Apple laptop to date and twice that of the Intel-equipped predecessor. Apple promises 17 hours of web browsing (2 more than the new M1-powered MacBook Air) and 20 hours of Apple TV app movie playback (2 hours more than the Air).
T